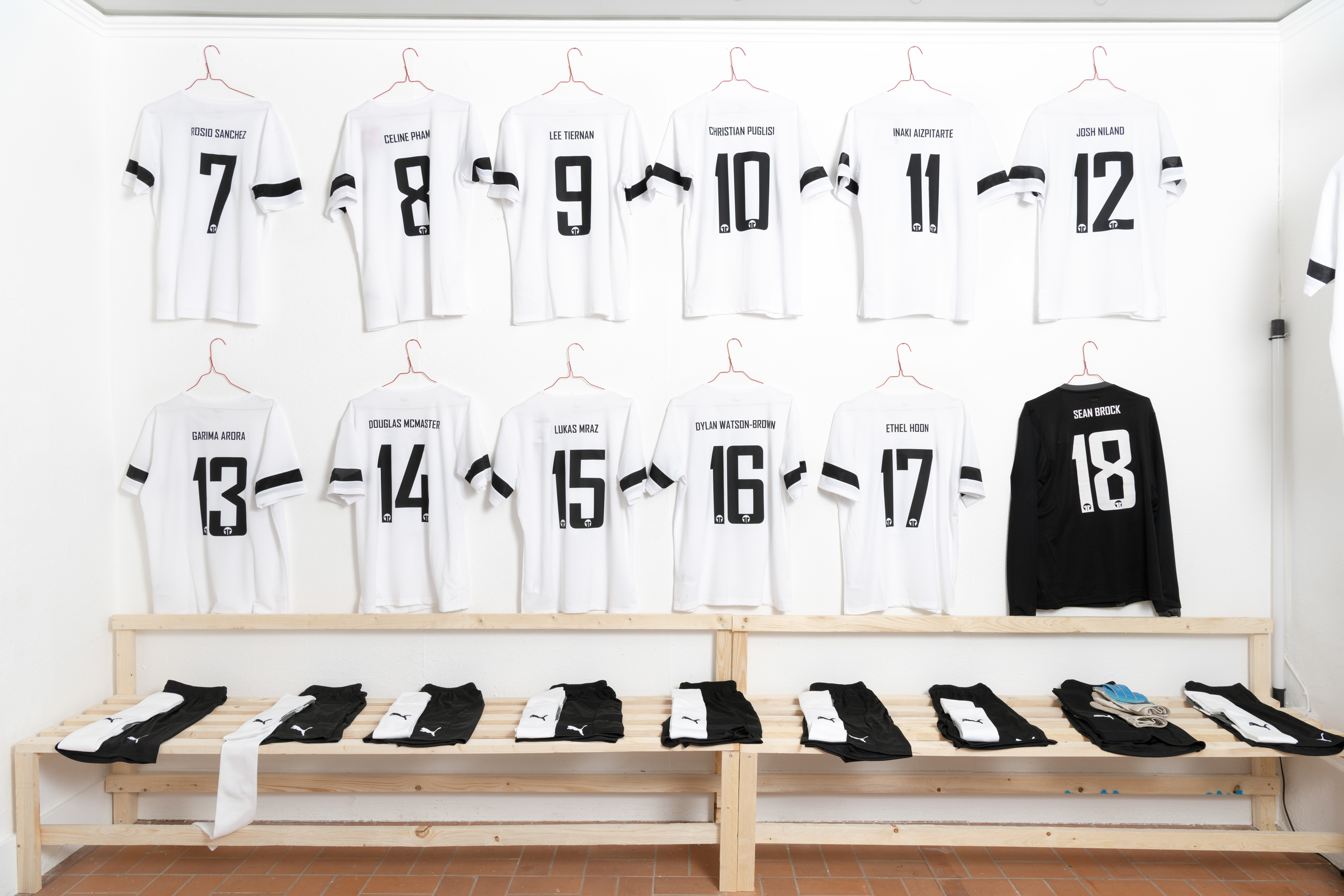 12. June 2021 - 10. July 2021
Baselstrasse 52
Luzern / Switzerland
@healthy_boy_band


healthyboyband.com
Spielplan/Poster
download here
The Healthy Boy Band is a cooking collective from Vienna. It works on cross-border themes that deal with the craft of cooking. The Super Super League is a league of superlatives, i.e. the best league in the world.
24 fictitious teams, whose names were freely invented from the cliché cuisine of top gastronomy, played against each other in this championship. The 8 groups of 3 teams each included teams like the Sexist Kitchen Club, the Greenwashing Old Boys or the Punkti Punkti Kitchen. Formed from clichés that have unfortunately survived the test of time and are still commonplace in the kitchens of this world.
The Super Super League is an international league, a championship, a knockout round that can only have one winner. This is not about money and neither is it about ambition. It is about a moral understanding, an open world view and an approach that promotes togetherness and curbs antagonism.
This league can only have one winner: the Healthy Boy Band Allstars! A team formed by the most forward-looking chefs we know. Those who value traditions in the craft and try to run their kitchens and what they put on the table with a good future in mind. And because the Healthy Boy Band Allstars have steadily developed in the past, it is the logical consequence that this team wins the Super Super League.
The championship celebration will took place on Saturday, 12 June 2021 @ M35 at Baselstrasse 52, from 16:00 hrs till late.
Graphics/Poster by Tobias Raschbacher
Digital Photography by Alexandra Baumgartner
Analog Photography by Isabella Simon
Players:
Jeong Kwan/
Margot Henderson/Elif Oskan/Esu Lee/Bo Songvisava/David Chang/Rosio Sanchez/Celine Pham/
Lee Tiernan/Christian Puglisi/Inaki Aizpitarte/Josh Niland/Garima Aror/Douglas McMaster/Lukas Mraz/Dylan Watson-Brown/Ethel Hoo/Sean Brock/Dalad Kambhu/Felix Schellhorn/Philip Rachinger/Dan Giusti
Coaches:
Ferran Adria/Jamie Oliver/Rene Redzepi